There are some amazing April Food Festivals 2022 to sink your teeth into…
Welcome to a new month my fellow foodies! Are you excited for the April Food Festivals that 2022 has to offer? We certainly are. From champagne to spaghetti, let's see if we can entice you with a sampling of what this month promises.
The Bubbles Festival Melbourne
Photo Credit: The Bubbles Review
The popular celebration of sparkling wine is back in Melbourne for 2022! A stylish and bubbly event, The Bubbles Festival Melbourne offers three two-hour tasting sessions to choose from. Mixed with delicious canapes, fantastic giveaways, and an all-round divine experience, you don't want to miss out on tickets to this superb event. And, if you're feeling extra bubbly, there is the opportunity to upgrade to a VIP ticket for priority access to private tastings and more.
When: Friday 29th April- Saturday 30th April 2022
Where: Melbourne, VIC 3000
Entry Cost: From $89
https://www.eventbrite.com.au/e/the-bubbles-festival-melbourne-tickets-218911469097
Australian Distillers Festival
Photo Credit: Australian Distillers Festival
Feeling in good spirits? So are we after hearing the Australian Distillers Festival is coming to Melbourne in April 2022. Over 30 of Australia's best distilleries are coming together to present festivalgoers with a sampling of their spectacular wares. Ticket holders will receive their own tasting glass and unlimited tastings on the day, plus enjoy top-quality spirits, live demonstrations, good food, music and so much more!
When: Saturday 23rd April 2022
Where: Abbotsford Convent, 1 St Heliers Street, Abbotsford, VIC 3067
Entry Cost: $70- $115
https://www.australiandistillersfestival.com/
The Big Spaghetti
Photo Credit: Melbourne Food and Wine
We can't go pasta delicious Italian meal. And that's exactly what The Big Spaghetti promises its attendees. Presented by That's Amore Cheese as part of the renowned Melbourne Food and Wine Festival of 2022, The Big Spaghetti features live music, talks, demonstrations, entertainment and, of course, the best Italian food and drink. With free entry and fun for the whole family, how could you refuse such a delicious day out?
When: Saturday 2nd April- Sunday 3rd April 2022
Where: E Shed at Queen Victoria Market, Queen Street, Melbourne, VIC 3000
Entry Cost: FREE
https://www.melbournefoodandwine.com.au/program/the-big-spaghetti-7940
Urban Wine Walk – Richmond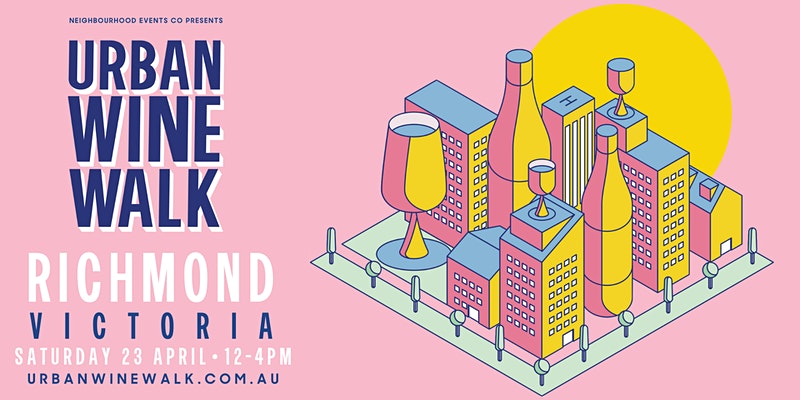 Photo Credit: Neighbourhood Events Co
Explore the streets of Richmond like never before at the 2022 Urban Wine Walk – Richmond! Take yourself on a self-guided tour of the best bars and restaurants the suburb has to offer, as they transform into an Urban Cellar Door awaiting your visit. Choose whichever venue to start from and journey through the incredible line-up of food and wine. This unique experience is guaranteed to sell out fast, so make sure you get your hands on tickets before they're all gone!
When: Saturday 23rd April 2022
Where: Richmond, VIC 3121
Entry Cost: $79.99
https://www.eventbrite.com/e/urban-wine-walk-richmond-vic-tickets-223097188697
Momo Fest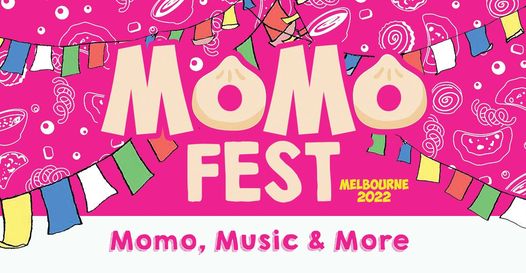 Photo Credit: Solangture
A one-of-a-kind experience in Australia, Momo Fest Melbourne showcases the flavoursome Nepalese dumplings in all their glory. Not just celebrating the cuisine, but also the unity it symbolises, Momo Fest brings momo lovers together and promises to entertain with a quality selection of live music, renowned DJs, multicultural performances, roving performers, rides, games, and competitions.
When: Saturday 9th April 2022
Where: Footscray Park and Gardens, Ballarat Road, Footscray, VIC 3011
Entry Cost: FREE
https://www.facebook.com/events/1662058120792317
So, open up the diary, get your favourite foodie people on board, and enjoy all the delicious stuff that is on offer with these April Food Festivals 2022.
Oh, and be sure to stay up to date with the Melbourne Food Festivals directory!