No Christmas celebration is complete without enjoyable Christmas foods.  For many, Christmas means a table filled with wonderful treats.
Whether it's an exciting entrée, delicious main course or decadent dessert, we want you to have the best Christmas foods possible.
There are so many options when it comes to Christmas foods.  Here is our ultimate list of festive food recommendations, including lighter sides, heavier mains and tasty dessert options.
Australian Mains
To create a traditional Australian main that the whole family is sure to enjoy, you can't look past the Barbecue. This cooking type provides some unique and exceptional flavours that everyone can enjoy.
Similarly, it's also relatively easy to execute. There's no need for an overnight roast or grill. Create a simple but tasty Barbecue feast and your guests are sure to be happy.
What are the best Barbecue Christmas mains? Well, you've got several options. I'd tend to gravitate towards either meat or seafood.
For larger celebrations, it's best to actually offer both. For meat dishes, you could opt to follow ideas such as:
Roast Lamb
Pineapple Glazed Ham
Traditional Roast Turkey
If some of your guests aren't a fan of traditional meat, chilli prawns are an excellent and flavourful seafood alternative.  There are also some fantastic plant-based choices out there now – from faux roasts to roast cauliflower heads and rich veggie-loaded stews.
Lighter Sides
Salads are undoubtedly the best light complement to your main meal, and great for summer. They can provide a delicious but healthy balance on a day where you're sure to indulge a little bit. That said, you don't just want to pick a salad for the sake of it.
You want something that is light, tasty and can be enjoyed by everyone. To meet each of these criteria, I'd recommend:
Traditional Potato Salad
Creamy Pasta Salad
Healthy Green Salad
Not only do these do a good job of complementing your mains, they're also easy to make and suite a variety of tastes.
Christmas Desserts
You've had an enjoyable entrée, main and side dish. But now comes the most important part, dessert! Even if you're completely full, it's always tradition to somehow make room for dessert.
Particularly given the warmer summer weather, this is a wonderful time to bring out some of the cooler options. Excellent choices for Christmas dessert include:
Ice cream and Christmas trifle
Pavlova
Mango Cheesecake
If you've got a larger guest list, you can't go wrong with a traditional Christmas pudding either. Pour on some nice cool custard and your guests will be raving about Christmas at your place for years to come.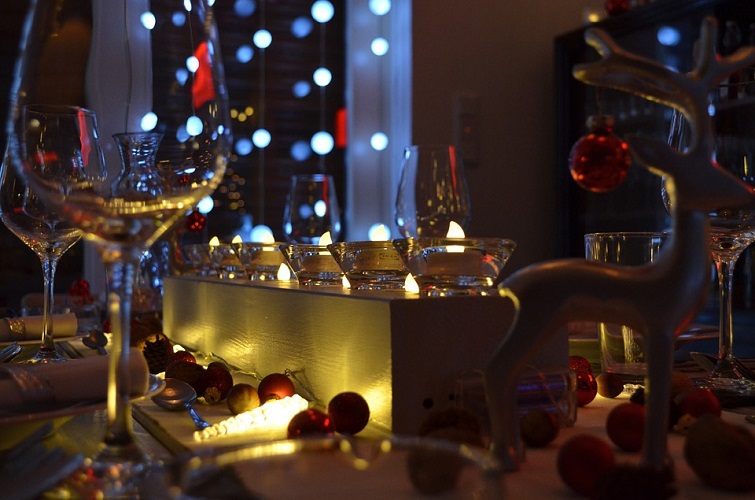 Are you looking to get some culinary inspiration over the holiday break?  Head over to the Melbourne Food Festivals directory to see if there are any foodie fun activities in your area.  Alternatively, check out our Instagram page for lots of delicious food ideas!