Chinese New Year in Melbourne
Celebrations, Food, Dancing and Fun for the Whole Family
Chinese New Year's eve is on Friday 24 January in 2020, with New Year's day being  Saturday 25 January. It is a major cause for celebration! Firecrackers, traditional music, Chinese lion dancers, martial artists and more are all a part of festivities.
Year of the Rat
The year of the rat celebrates those born in 2020, 2008, 1996, 1984, 1972, 1960, 1948 and 1936, -Prior to 1936 the year of the rat is in 12 year increments before this. Lunar new year festivals are held from 22 Jan to 5 Feb 2020. All of these gala evens host fun, entertainment, and their own unique commemorative style. Red and gold are the celebratory colours.
The Dragon Parade
Melbourne City
Don't miss the Dai Long Dragon parade through the city. This starts at the Chinese museum and moves through the streets of Melbourne City.
Chinatown Festivities
Little Burke Street
In Melbourne Lunar New Year Festivals are held in vibrant, cultural celebrations around the city. Chinatown hosts all the traditional celebrations such as firecrackers, feasting and the awakening of the dragon.
Box Hill
Corner of Market Street and Whitehorse Road
Box Hill will be filled with music food and spectacular tradition. With 80,000 people in attendance in previous years, CNY at the City of Whitehorse on 1 February 2020 is the largest event in the area. Box Hill becomes alive with colour, people, sound and movement. Dragon dancers make their way through the streets and there is wonderful singing, dancing, and music. There are market stalls selling delicious food.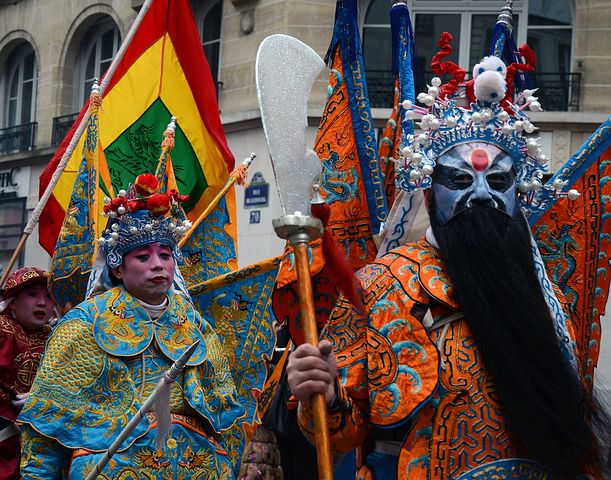 The District, Docklands
440 Docklands Drive
Chinese New Year Dragon Boat Festival
A host of Chinese New Year celebrations are here with midnight fireworks.
Melbourne Crown Casino
8 Whiteman Street
One of the top entertainment venues in Melbourne, the Crown at Southbank boasts 3 hotels, nightclub bars and one of the largest casinos in Australia. The Crown Casino comes alive at Chinese New Year – immerse yourself in colour and culture at this great venue.