Beach Lane Autumn Festival
22 April, 2017 @ 7:00 am

-

23 April, 2017 @ 5:00 pm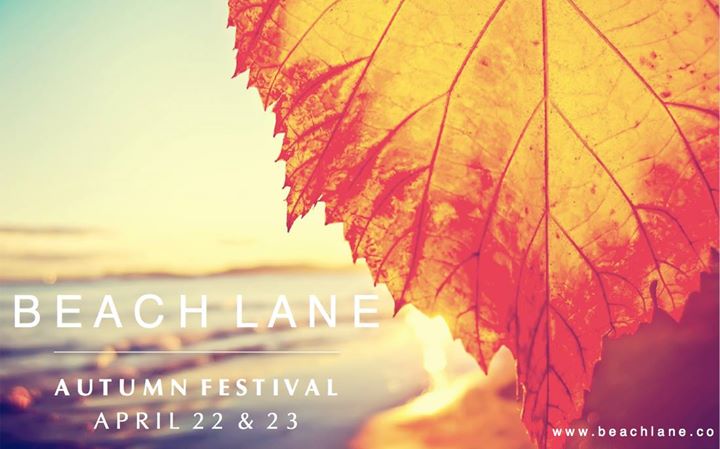 Our seasonal festivals are a celebration of the growing community of holistic practitioners here in Carrum and beautiful wholesome approaches to life and living.
This Autumn Festival will be our 5th seasonal festival! Join us for a weekend to connect with likeminded souls as we shift gears into Autumn and start to feel into nourishing preparation for the Melbourne Winter.
We're planning a wonderful weekend program of Practitioner taster classes, creative workshops, seasonal menu change in the cafe and lots more exciting Autumn delights!
• Yoga and Ayurveda
• Meditation
• Women's Circles & Mens Groups
• Lifestyle workshops
• Community Connection
• Natural beauty and massage
• Reiki and Kinesiology
Tickets are available to purchase now at http://www.beachlane.co
>> Find the class you would like to attend • Click on the image and your booking link will open in Eventbrite.
>> Alternatively to view the full program in Eventbrite visit
https://www.eventbrite.com.au/o/beach-lane-8279936660
? The Beach Lane Family ?