Get ready for Halloween fun in Melbourne! Prepare your worst face for Melbourne Food Festival's list of fav Halloween Festivals in Melbourne for 2019.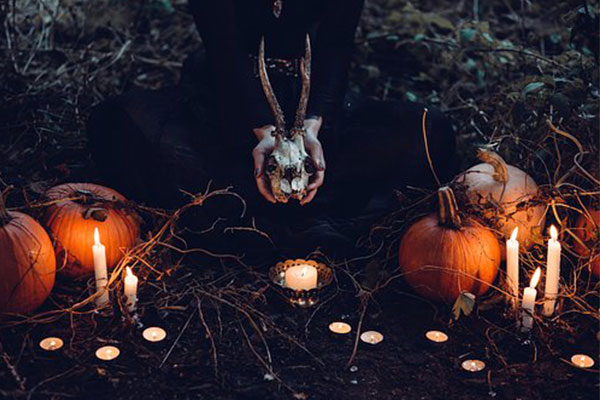 Halloweenfest
From Friday 25th to Saturday 26th October celebrate Billboard Saturdays in Melbourne.
Halloweenfest is Melbourne's biggest and best Halloween party. It is bigger and better than ever in2019. All witches, ghosts, vampires, skeletons, monsters – come on down.
Entry fee includes entry to all Halloween fest, a blood shot drink, trick or treat bag for the first 300 to arrive, Halloween photo booth and prizes, giveaways and more!
The Sickening Ball – Plenary Theatre, South Wharf Victoria
Saturday 2nd November 2019
All Halloween Weekend you can have a blast at the Sickening Ball in Melbourne. Anyone from 15 years of age and older can attend! This horror show brings you the hottest stars from Ru Paul's Drag Race. There is twirling, dancing, twirling and drath drapping! If you love all that is scary you are gonna love this ball!
Melbourne Zombie Walk 2019 Voodoo Parade
Saturday 26th October 2019 @ Federation Square, Southbank
You get a unique and entertaining experience here, all while raising awareness for the Brain Foundation. The zombie disco is one of the biggest ever. It is free however participants are encouraged to donate to their chosen charity.
Day of the Dead Party – The Colonial Hotel Melbourne
This party is over the Halloween weekend of Saturday 2nd November and Sunday 3rd November. Celebrate everything Day of the Dead – where people remember and honour their deceased loved ones. The idea of the day of the dead is that that the spirits return on this day to spend time with their families.
Originating in Mexico, this traditionally involves decorating graves with flowers and an altar, and food and drink are laid out to encourage the departed souls to join in the fun. With $5 tequilas all night and $10 margaritas,  and an entry fee of just $16.58 you are going to love this celebration.
Halloween Horror
Bombay Rock, Brunswick Victoria
Get on your spookiest costume and head on down! This party goes from 8pm Saturday 19th October to 12.30am Sunday 20th October.
Halloween Festivals in Melbourne – Melbourne Food Festivals
And remember to check out your local areas for Halloween themed events and community festivals!